ELEVATED REALTY
MEMBER SINCE 03/2002
Steven Scott owner of Elevated Realty is dedicated to quality service, which is why he continues to be one of Flagstaff's top producing real estate agents. At Elevated Realty we offer our clients the most successful and comprehensive home selling and purchasing products available. The entire company was established based on the fundamental principles of commitment to excellence, attention to details and unsurpassed dedication to putting the customer first. Founded by Steven Scott, one of Flagstaff's top producing agents, Elevated Realty was created to be like no other real estate company out there. We strive to continually exceed our client's expectations, build lasting relationships and only focus on what is the highest and best use of our time to sell your property or help you purchase a new one. Absolutely everything we do is with Your best interest in mind, not ours. If you are looking for the absolute best of the best, you've come to the right spot!
FLAGSTAFF MALL
MEMBER SINCE 01/2016
Flagstaff Mall has been apart of Flagstaff since 1979. We are continually working to fulfill all of your shopping needs while creating a safe and fun environment. We focus on customer service and making everyone feel like part of the family. We are looking for new local business that are interested in being part of the mall, we have in-line spaces, carts and kiosk available.
MAJOR LEAGUE PAINTING
MEMBER SINCE 03/2003
Interior/Exterior,New Construction,Re-Paints,Decks,Epoxy Floors&Snow Removal of all type- snow blowing, plowing, shoveling, roof shoveling.
PRIME LENDING
MEMBER SINCE
Integrity, enthusiasm, hard work, and creative service are part of the core values I bring to every mortgage transaction. I personally attend to every client, from the first phone call through the final closing, making sure you feel comfortable with your decisions and happy with your mortgage. After more than 24 years of service as a lender, there is no question I can't answer, no situation I haven't seen, and no hand I haven't held. Through referrals and repeat business, my loyal clients have helped me earn the honor of Leader's Club five times.
I graduated from the University of Texas at Austin with a Bachelor of Science degree in Finance. In 2005, I fell in love with Flagstaff and raised my three kiddos here. Many times I have answered the call to serve on local boards and to volunteer at the hospital. I love spending my free time with family and friends, and especially love hiking, snow skiing, and other activities that take me outdoors.
If you know you're ready to buy or refinance, or you're not quite sure if you can qualify for a mortgage, I'm here to answer your questions, review your situation, and hold your hand.
CARSTAR FLAGSTAFF
MEMBERS SINCE 03/2013
Competition CARSTAR has been family-owned and -operated since 1990, In 2011 long term employees Jeff Stanley and Matt Frederick bought the business.
Competition CARSTAR employs highly trained technicians that are provided with cutting-edge supplies, tools and procedures that ensure our customers receive the best available workmanship. Competition CARSTAR has also developed a solid reputation for providing quality workmanship to our customer vehicles and also their insurance carriers.
At Competition CARSTAR, we are actively involved in the community with the , Flagstaff Exchange Club, Flagstaff Chamber Ambassador and the Flagstaff Professionals. Competition CARSTAR is a proud supporter of the Make-A-Wish Foundation. As a member of the Arizona CARSTAR Business Group, we have helped raise $300,000 for the Make-A-Wish Foundation.
AEC PRINTING
MEMBER SINCE 03/2012
AEC Printing was started in 1963 by Flagstaff native Chuck Dryden, and is now owned by his daughter Amy, also a Flagstaff native. We develop customer relationships that span decades, and treat each customer as part of our extended family. We always remember our customers are our neighbors and friends! As our reach continues to expand, sometimes far beyond the borders of our city, our dedication to service remains the same.
We've worked hard over the years to maintain our core values – incredible customer service, outstanding quality, and amazing turn-around times.
We do this by training and retaining excellent employees, staying ahead of the curve as technology changes, and always remembering that every customer deserves to be ecstatically happy!
We provide a comprehensive array of copy and print services, from just a few black and white copies to thousands of full color flyers. We specialize in providing excellent customer service; we'll go the extra mile to make you ecstatically happy! The following is a short list of our services…if you don't see what you need, please ask!
We can complete nearly any print job imaginable!
AGASSIZ LANDSCAPE GROUP
MEMBER SINCE 01/2014
Who we are…
Rising with confidence and beauty, Agassiz Landscape Group, LLC earns its name from Agassiz Peak of the San Francisco Mountains that stand prominently on the northern Arizona skyline. Since we opened our doors in 2002, the focus of Agassiz Landscape Group has been to provide our clientele with the finest possible service and craftsmanship in outdoor design and construction.
Jeff has served the northern Arizona community for over twenty years as an accomplished nurseryman and designer. He brings a level of horticultural expertise unmatched by other firms and continues to develop unique landscape concepts for all of his clients. Jeff has personally installed many of his own designs over the years, giving him a deep understanding of the various aspects required to create successful, lasting resultsuction.
ALLERGY FREE FLAGSTAFF
MEMBER SINCE 05/2018
According to the WHO and the CDC, allergies are the 21st century epidemic. 50% of populations living in developed, industrialized countries suffer from allergies and environmental sensitivities, and Flagstaff is no exception.
Juniper pollen and smoke are prevalent in the high desert. Dust and dust mites are ubiquitous. Air pollution and food chemicals add to the burden the body must tolerate as it navigates the outside world. These represent only a few of the allergies and sensitivities that can be eliminated with a highly effective, safe and non-invasive treatment that provides life-long results with no needles, shots or drugs.
ALLURE AESTHETICS AZ
MEMBER SINCE 12/2013
My name is Taylor Moody and my passion is skincare and making others feel beautiful by enhancing their natural look! At Allure aesthetics I perform customized skin treatments to meet the personal goals of every client. Weather it be from wrinkles, to rosacea to acne or just wanting to relax, Allure has the perfect service for anyone. I provide top of the line skin care treatments such as Hydrafacial MD, Microneedling, Chemical Peels, Eyelash Lifting, Relaxing facials and much more. I am committed to building relationships with my clients and becoming a friend and support system during my clients skin journeys.
AZ MARINE
MEMBER SINCE 02/2018
I have been in the boating industry all my life, my experience ranges form mechanical to fiberglass repair and everything in between. I have established a great professional relationship with Jeff Stanley working and managing the shop he has started in Flagstaff AZ. I now am his service manager and am excited the opportunity our mountain town presents.
budget blinds of northern arizona
member since 04/2019
CARPET MAGIC
MEMBER SINCE 01/2015
Carpet Magic is a locally owned and operated business located in Flagstaff, Arizona providing service and excellence to Northern Arizona.
CENTRAL ARIZONA SUPPLY
MEMBER SINCE 10/2017
Starting in 1968 as a local parts supplier, we were sure that craftsmanship, reliability, and lasting durability were the keys to success. And we were right. We've expanded into a wholesale and retail company with a 75,000 square foot Central Distribution center, 10 locations and 7 deluxe showrooms, all led by the original Smith Family, now 3 generations in! Central Arizona Supply is an Arizona-based, Arizona-loving company- it's in our name, after all. We know Arizona homes, and we want to honor yours by using our generations of expertise to give you the best quality possible.
COLLIERS INTERNATIONAL
MEMBER SINCE 04/2019
Kevin Call is a vice president with Colliers International, specializing in business and commercial property brokerage across Northern Arizona.
With over 30 years of CPA experience, Kevin serves as a strategic advisor to business sellers and buyers, guiding them through the often-complex process of completing successful business sale transactions. He works closely with owners, buyers, attorneys, bankers, CPAs, brokers and other transaction decision makers to help consummate a wide variety of mergers and acquisitions in a number of industries.
Kevin also represents business owners, investors, landlords and tenants.
COLTER ELECTRIC
MEMBER SINCE 03/2018
All Phases of Electrical Work
COMPASSUS HOSPICE & PALLIATIVE CARE
MEMBER SINCE 10/2016
I have lived in Flagstaff for 24 years where I have raised my family and worked as a Clinical Social Worker. I have a diverse professional background working in clinical settings, non-profits and marketing. I currently work for Hospice in sales and Marketing. My role is to educate the community about Hospice while coordinating care between the Dr's and families. I travel throughout Northern Arizona; where I meet many people in the health care field as well as many other professions. I believe my day to day social interactions have contributed to my success. I currently hold the tittle of "President's Circle recipient" within my company
CONNECT HEARING
MEMBER SINCE 03/2018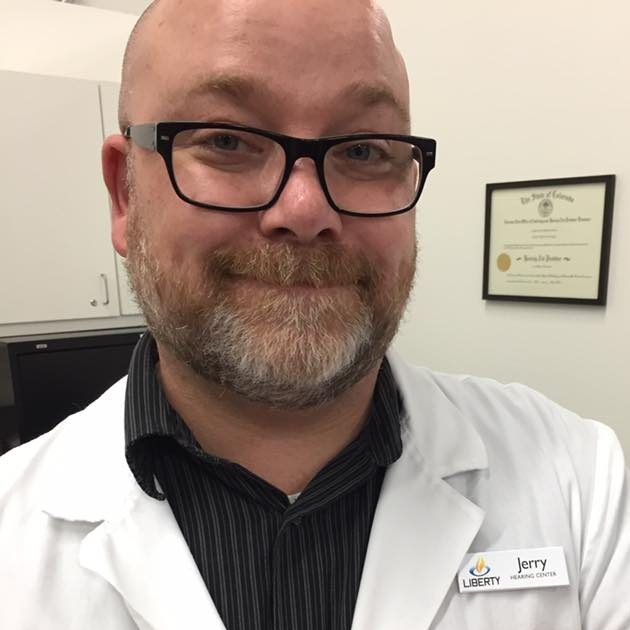 Jerry and his wife Misty came to Flagstaff in 2017 with the goal of providing the best hearing care in our community. We offer thorough service in a professional environment where we work with our patients to provide the best products at affordable prices. Our community is our family.
COZY HOME
MEMBER SINCE 01/2013
CozyHome LLC is a licensed, Bonded and Insured Arizona Contractor ROC#281166. We service Flagstaff, Prescott, Prescott Valley, Chino Valley, Winslow, Cottonwood, Sedona, Camp Verde, Holbrook, Williams and other towns in Coconino and Yavapai Counties.
Eli Chamberlain is an Arizona native and graduate of Northern Arizona University. He is a Certified Building Analyst and Envelope Professional through the Building Performance Institute (BPI). He is also a Certified HERS Rater through the Residential Energy Services Network (RESNET). He has an extensive background in construction, remodeling and building science. He lives in Flagstaff Arizona where he likes to explore the outdoors with his dog Marley.
CRITTER CONTROL
MEMBER SINCE 11/2017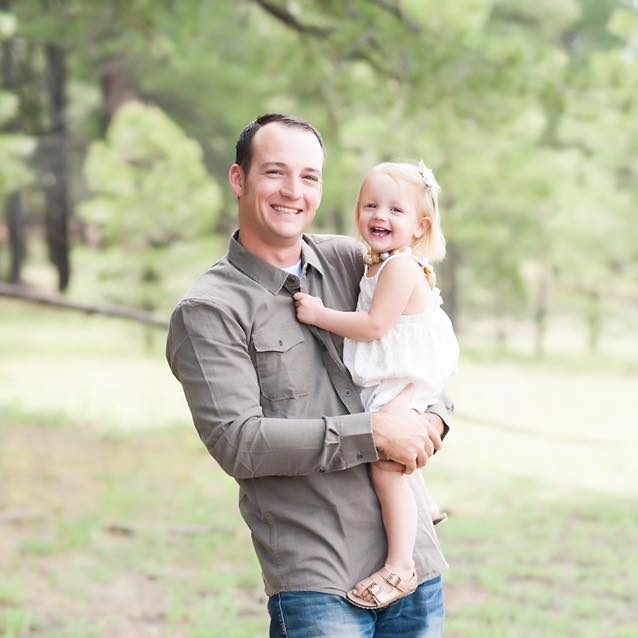 I grew up in Flagstaff and graduated from Northern Arizona University with a degree in Biology with an emphasis in Fish & Wildlife Management. I have worked in the Nuisance Wildlife Removal industry for the past 13 1/2 years and have helped to grow our company from just 30 employees to over 200 now working throughout the U.S. I have moved across the country and have returned to Northern Arizona to bring my professional experience and love of helping resolve human vs. wildlife conflicts back to my local hometown. I have been married for 14 years and have 4 children ranging from 3 to 11 years of age. I enjoy spending time in the outdoors.
derosa physical therapy, p.c.
member since 04/2017
Brian is a board-certified specialist in Orthopaedics and a Fellow in the American Academy of Orthopaedic Manual Physical Therapists and specializes in the treatment and prevention of musculoskeletal injuries. His philosophy towards physical therapy and rehabilitation is to be as effective and efficient as possible while promoting an optimal individual level of physical health and performance. DeRosa Physical Therapy, established in 1983, is northern Arizona's most experienced physical therapy practice and has established a reputation for quality care in orthopaedics, sports, fitness/wellness, and cardiac care.
DIAMOND AUTO GLASS
MEMBER SINCE 06/2018
32 years in business under my ownership, currently managing Flagstaff location full time. Diamond Auto Glass currently stocks about 400 windshields and offers same day service and no appointment necessary window tinting. Open Monday through Saturday with mobile service provided Monday through Saturday.
ELEVATED SHREDDING
MEMBER SINCE 04/2019
Elevated shredding is northern Arizona's only locally owned onsite document and date destruction company. Documents are quickly and securely destroyed in our state-of-the -art mobile shred truck. Our professional, friendly and fully background-screened service technicians make shredding 1 box to 600 boxes fast and easy, which ultimately saves our customers time and money. Customers can witness their documents being destroy with an on-board video surveillance system. At Elevated shredding, compliance and security are our number one priority. We are proud to serve businesses and residents throughout all of Norther Arizona.
FLAG TAG AZ
MEMBER SINCE 01/2019
Scott Sawyer is a long time career IT consultant specializing in fortune 1000 companies, large government and similar sized projects. After being on the road for the past 20 years, he has decided to set some roots in Flagstaff and more deeply engage with the community by starting and opening a business. As a part of this, he is involved in several non profits including; Canyon Movement Company, USASA Grand Canyon Series, Flagstaff Ski Club, and the United States of America FreeSki and Snowboard Association.
FLAGSTAFF ESCAPE SPACE
MEMBER SINCE 02/2016
An escape room is a real life group mystery game where a group of players must work together to decipher a series of enigmatic clues while locked in a room. As you step into this perplexing alternate world, you will look around and wonder, "What do all these objects mean? Which one is a clue? Where is they key to get out?"
With only 60 minutes you must tap into your inner Sherlock Holmes and engage in a frenzied search for "clues" that could lead you to the exit key. Everything inside the room could be a clue, and each clue is a puzzle itself. The intellectual challenge will get your adrenaline pumping and your mid racing, while testing your ability to think critically and connect the dots under pressure! As you race to beat the clock, you and your group will be forced to work together to uncover secret clues, decode cryptic riddles, and piece together the puzzles that surround you- in an exciting, out-of-the-box experience that will leave you feeling invigorated and accomplished long after you've escaped the room.
FLAGSTAFF GENERAL STORE
MEMBERS SINCE 10/2016
Your Small Town, Home Grown, General Store. Locally Owned & Operated.
Flagstaff General Store offers many unique products, including great items made by the local people of Flagstaff. From jewelry, refurbished furniture, soaps & lotions, ceramics, signs and more. FGS provides a unique, eclectic shopping experience for Flagstaff of hard-to-find items with small town flair. In addition, we are proud to carry the exclusive Annie Sloan Chalk Paint®, a great selection of craft beer (including beer-on-tap to fill your growlers) and an amazing wine selection. We are locals supporting locals.
flagstaff hypnotherapy
member since 05/2011
Hypnotherapy and related techniques to help you use the power of your subconscious to achieve your goals in person or by phone.The goal of Flagstaff Hypnotherapy is to give people the tools they need to independently use their minds for their highest benefit. An AZ native, NAU PT graduate ('86) and Flagstaff resident since 1989, Don opened his Physical Therapy practice in the Flagstaff Athletic Clubs in 1992. Primarily focused on orthopedic and sports, manual therapy, exercise and patient education are the foundations of his treatment. Don became increasingly aware of the mind-body connection in his patients and became a hypnotherapist in 2007. In 2015 he sold his PT practice to a colleague so he could focus on hypnotherapy while continuing to work on a limited basis as a PT. Flagstaff Hypnotherapy is expanding into offering group classes on a number of topics while continuing with individual sessions.
GOLIGHTLY TIRE
MEMBER SINCE 10/2013
Family-owned tire company offering sales and service for fleet and individuals. Great service, competitive pricing, quality product.
greater flagstaff chamber
member since 03/2018
Kat Ross has been in Flagstaff since 2003 and has been involved with the Greater Flagstaff Chamber the better part of the last 12 years. As Vice President of Investor Relations, she oversees the main revenue streams of the Chamber while also continuing to research and provide member businesses with the promotion and resources they need to be successful. She is passionate about small business and helping to maintain a strong business climate in Flagstaff. Kat is also dedicated to maintaining a healthy work-life balance and enjoys spending time with her 9 year old daughter Lily, traveling, and reading.
HK CONCRETE DESIGN
MEMBER SINCE 02/2019
I'm Henry Travis Kaldenbaugh, I'm the owner of HK Concrete Design here in Flagstaff, Az. I specialize in GFRC (Glass Fiber Reinforced Concrete) & Wetcast Concrete Countertops, Sinks, Paneling, and Furniture.I have been providing Northern Arizona with decorative concrete for six years now. I have trained with the masters at the Concrete Exchange in Northern California using advanced techniques such as fabric forming, post tensioned concrete, pigmenting, inlays, drop faces, waterfall edges, and decorative molding.
HUNTER BUILDING GROUP
MEMBER SINCE 01/2019
Local general contracting company serving Northern Arizona since 2001.
INDEPENDENCE CAPITAL PROPERTY MANAGEMENT
MEMBER SINCE 12/2017
Independence Capital was founded with the intent of becoming a provider of world-class service in the property management industry. We are in business to create and deliver real value through real estate for owners, tenants, and our own people in a complex world that is constantly changing. Our innovative business model integrates the customer service and management disciplines of the institutional property management industry at a local level. As Flagstaff property management professionals, our goal is to profitably and ethically provide high quality property management services, with a focus on personal attention.
INTERIORS PLUS
MEMBER SINCE 05/2014
Floor coverings, windows,coverings along with custom draperies. Jim has been in this business for 48 years and Shirley with 35 years experience. Jim and Shirley founded their business on a tradition of integrity, honest pricing and old fashion neighborly service. Having built a great reputation with our Northern Arizona contractors and customers, we find these long standing relationships and their regular referrals a source of great pride. We offer options in wood, tile, laminate, glass, travertine, carpet and vinyl. We offer quality products at price points to fit any budget.
Window coverings are our specialty, blinds, shutters, verticals, duettes, etc. along with custom draperies.
call us with any questions you have and we
INTERMOUNTAIN MECHANICAL
MEMBER SINCE 05/2014
Intermountain Plumbing, Mechanical and Solar was established in 1990 for both residential and commercial services. Our team can service a wide range of needs. We are certified in both Radiant Hydronic heating as well as snowmelt systems for both residential & commercial through Wirsbo, Uponor, and REHAU. We're licensed,bonded and ready for all your plumbing needs.
Intermountain Plumbing, Mechanical and Solar caters to the climate here in Northern Arizona. We use the latest technology to ensure equipment is correctly sized for the heating/cooling load of your project. Let us help you save money and make your home a more comfortable environment. Offering many services in new construction, service & repairs of heating, ventilation, A/C, and custom sheet metal fabrication for commercial and residential jobs. There is no better mechanical team around!
intermountain plumbing
member since 06/2018
Intermountain Plumbing was established in 1990 and is family-owned and operated. Our team can service a wide range of needs for both residential and commercial services. We are certified in Radiant Hydronic heating as well as snowmelt systems through Wirsbo, Uponor, Navien and REHAU. Whether you are looking for new construction, a remodel or if you are just in need of a service call, we're licensed, bonded and ready to meet all of your plumbing needs.
LAW OFFICE OF TEVIS REICH
MEMBER SINCE 04/2012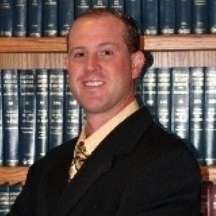 Proactive Legal Counsel in Business, Contract, Construction and Real Estate
matters. Providing legal services in the areas of: Construction Law; Landlord Tenant
Law (Commercial & Residential); Administrative, Governmental and Municipal Law;
Zoning and Land Use; Real Estate Contracts & Litigation; Probate and Estate
Planning; Commercial and Business Law; Transactional Law (buy/sell agreements);
Creditor and Debtor Collection Services; Business Succession Planning; Formation
and Dissolution of Businesses; Corporate Law; Civil Litigation Services.
mammoth restoration
member since 12/2014
Mammoth is Arizona's Leading expert in the repair and restoration of Water, Fire, and Smoke Damage. Sure, you want to finish the job as quickly as possible. But you also want it done right by a firm that stands behind its work. When you work with Mammoth, you can expect a team that is: Responsive – No matter when you call, we'll be there in less than 2 hours. Caring and Compassionate – We treat you like we'd treat our own mother. Honest and Professional – From our perspective, it's simply how business is done. Top Quality – Great work at a fair price 100% of the time. No complaints. No excuses. Great at Communicating – It's our hallmark. You will always be in the loop. Expert at What They Do – Our qualifications and training are unmatched. Whether it's repairing damage fire damage, cleaning up water, or removing mold, our team understands what you're going through. They bring a unique combination of first hand experience (they've been through this hundreds of times) and what we call a "service heart". It's a unique combination that's quite rare in our industry.
MARY ROSS DESIGN
MEMBER SINCE 8/2018
Mary Ross Design offers all areas of visual design and digital production for print and web. With a BFA in Graphic Design and over 10 years experience in design and printing, I have plenty of creative ideas and the ability to follow through from concept to finished piece. Specializing in logos/branding, business graphics, publications, websites, e-marketing, packaging, advertising, photography, illustration, digital production and printing with an attention to detail, I'm a creative professional helping people thrive through design and marketing — if you can think it, I can design and produce it!
MASSAGE ENVY
MEMBER SINCE 03/2014
Looking for professional, customized and conveniently located Flagstaff massages and facials? Our professional massage therapists and estheticians will customize your massage and facial to fit your needs. So make Massage Envy your Flagstaff spa.
Did you know that massage therapy can help to improve your overall health, especially when you schedule more regular sessions? By making massage part of your wellness routine, it can help increase energy and refresh your mental attitude. Combined with Murad® Healthy Skin facials, you'll not only feel healthier, but look healthier too.
Can't make it during the day? No problem. We're open late weeknights and weekends. For Flagstaff massages or facials, Massage Envys will be there for you. Achieving a balanced lifestyle has never been easier. Start your healthier lifestyle today at your local Flagstaff Massage Envy.
MOUNTAIN HIGH FLOWERS
MEMBER SINCE 01/2016
Mountain High Flowers is a full service flower shop that has been in business since the early 90's. We not only handle your daily flower needs but any special occasions or events. We offer light planning services (in relation to our services) often making referrals to the business we think may help make your event or occasion more special
NATION OF PATRIOTS
MEMBER SINCE 02/2018
State Chairman for the Nation of Patriots, an organization dedicated to supporting the families of wounded veterans. We are 100% volunteer at the State and National levels.
We fund raise through a National Motorcycle tour which travels through the 48 states with all money raised in the individual state being returned to the state organization for distribution to the individuals in need.I speak at public events throughout the state promoting awareness of the challenges faced by veterans. In addition to the tour we work with other agencies, Shadow foundation, Combat Veterans Motorcycle Assn., American Legion and Elk Lodges.
NOAH STAVEY ALLSTATE AGENCY
MEMBER SINCE 10/2012
The Noah Stalvey Insurance Agency is located in Flagstaff, Arizona.
Our office philosophy is built on the foundation of customer service. We strive to serve each client with the respect and dedication we would expect ourselves. We consider each client to be our friend and treat them as such.
The Noah Stalvey Agency was recognized as one of the top 200 agencies in the nation for 2010. Since 2007, the Noah Stalvey Agency has received awards each year for
NORDSTROM & ASSOCIATES
MEMBER SINCE 07/2013
Nordstrom & Associates is a locally owned certified public accounting firm in Flagstaff, Arizona. We have over thirty-five years of experience providing tax, audit, accounting and consulting services to businesses and individuals in Northern Arizona, and worldwide. We combine the knowledge of a large firm with the personal attention and first-rate customer service that only a small firm can provide. Our expertise allows us to provide a combination of efficient, timely, and cost effective services that cannot be surpassed. Nordstrom & Associates is your premier Certified Public Accounting firm in Flagstaff and Northern Arizona. We offer tax, auditing, accounting and consulting services. Our tax services include preparation of Individual, Partnership, S Corporation, C Corporation, Nonprofit, Estate, Fiduciary, and Gift tax returns. We also assist in resolving any issues you may have with the IRS or the state taxing agencies. Our attestation services include review and audits of for-profit and non-profit entities, and we also have experience preparing single audits. Our accounting and bookkeeping services cover a wide range of services including compilation of financial statements, payroll processing, payroll tax and sales tax preparation. We also provide full service bookkeeping. Our consulting services assist small businesses and individuals in reaching their financial goals. We offer retirement planning, QuickBooks consulting, business start-up and entity selection guidance, human resources consulting and year-round tax and financial planning.
n2 publishing
member since 04/2019
N2 is a franchise that produces high quality, monthly publications for affluent neighborhoods across the country. The Country club living publication for the residents of Continental has been in print since January 2018 and is all about them -their kids, pets, local events, etc. Our goal is Turning Neighborhoods into Communities, and we do that by connection local business owners with the residents, connection residents to one another, and local businesses to each other. We also host social events. We work really well with business that rely heavily on word of mouth.
ORANGETHEORY FITNESS FLAGSTAFF
MEMBER SINCE 01/2019
My name is Sierra Robinett and I am fitness professional living in Flagstaff Arizona! I have been with Orangetheory Fitness since September of 2016 and with the Flagstaff location since September of 2017. My life is dedicated to creating a warm community atmosphere within our studio gym which offers a 60 minute full body workout. Orangetheory is a coach led and hear rate based workout that includes an equal portion of cardio and strength/resistance training. Second to the Orangetheory workout is the tight-knit community that our studio creates. Our business understands the importance of referrals and having a trustworthy reputation.
OWNER CANYON DIABLO DISTILLERY
MEMBER SINCE 04/2017
Hi, my name is Joe Pendergast I am from Tucson, Az. I am currently the F & B director at the Doubletree Hilton. I have been in the restaurant industry over 30 years and have worked for Darden restaurants (Red Lobster), Pizza Hut of Arizona and Jungle Concepts (Pita Jungle). Several years ago I began a side venture in the distilling industry with some locals who had previously started the first distillery in Arizona. My goal is to have a Distillery/Brewery restaurant in Flag. I am happily married to my wife Shawn whom I met in Flagstaff 18 years ago. We have three children Sophia(9), Colin(7) and Madeline(4) and we love Flagstaff.
PIONEER TITLE AGENCY
MEMBER SINCE 03/2003
Pioneer Title Agency, with over 40 offices in Arizona, is a financially strong and diverse company serving Arizona residents for over 25 years. We handle all types of real estate transactions, ranging from the secondary loans to the transfer of large sophisticated commercial properties. We continue to seek new innovative programs to improve customer service response time and enhance our professionalism. Pioneer is an independent title insurance agency owned by the Newlons an Arizona family. Pioneer is committed to and actively supports each of the communities where we are located. What sets us apart from our competitors is our highly trained and knowledgeable staff like John Kuban, Escrow Officer and Escrow Branch Manager of our Flagstaff Main office, who has served Pioneer customers since 1993. John can be reached at 928-779-0371, john.kuban @ptaaz.com or on the web at pioneertitleagency.com.
QC OFFICE
MEMBER SINCE 12/2018
We are a non profit that provides employment opportunities and training to people with disabilities and we are a vendor for office supplies.
R&J SERVICES
MEMBER SINCE 05/2006
R&J Services is a home repair and remodeling service that specializes in disaster related home repairs with the knowledge required to deal with the complex issues that arise with insurance and mortgage companies in todays market. Our management and supervisors have over 100 years of experience in the fields of home restoration and construction.
REESE & ROWE ARCHITECTS PLLC
MEMBER SINCE 09/2017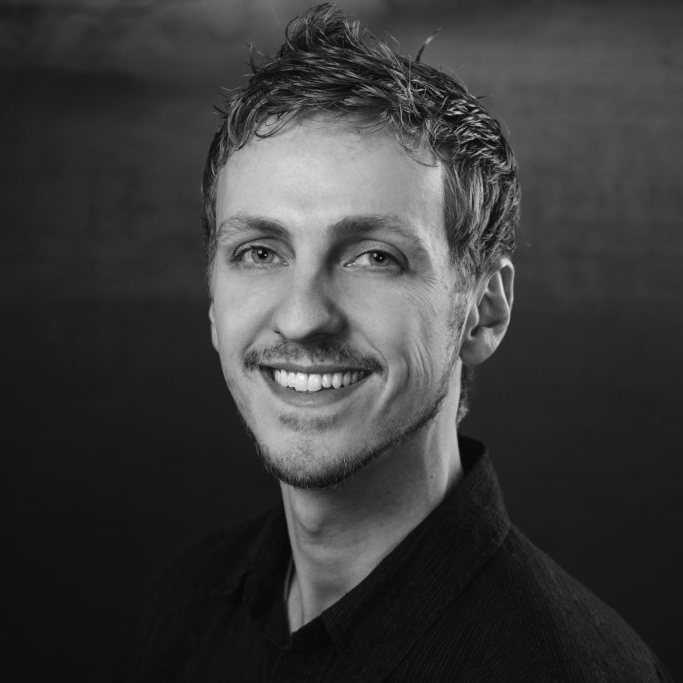 I am an architect at Reece and Rowe Architects, recently returned from San Antonio, TX to practice in a little cooler climate. My passion is in Residential Design and my strength lies in helping our clients move their projects from a rough beginning to a cohesive and polished end. Our firm works in a variety of graphic media to show our clients how a space will look and feel in its unique context.
ROUX66 BY SATCHMO'S
MEMBER SINCE 12/2018
Owner/Chef Jamie Thousand has been a Flagstaff AZ resident for 13 years. After relocating to Flagstaff in 2005, Thousand decided to chase his passion of Food. In 2009 he opened Satchmo's BBQ, Cajun & Catering. By 2010 Satchmo's relocated to its current 4th St location and shortly after awards began to roll in; AZ Highways Best New Restaurants, Best Chefs America, LA Times Weekly, Southern Living Magazine, Best of Flagstaff etc. In 2016 Thousand launched ROUX66 Catering and Events. Offering a full line of catering services, along with a standalone event space, ROUX66 aspires to the be the #1 Corporate and Special Events caterer in NAZ by 2019
STUDIO ROX
MEMBER SINCE 12/2018
Hello! My name is Roxie Reece. I am a licensed Aesthetician, Microneedling Specialist and Plasma Skin Tightening Technician. I am a former teacher & have been in the Spa Industry since 2010. I Specialize in Advanced Aesthetics & Professional Skincare Techniques. My area of expertise is the utilization & application of Collagen Induction & Plasma Pen Therapy. My goal Is to apply these advanced corrective techniques & empower my clients by achieving proper & successful age reversal results. I'm beyond passionate about personally helping my clients to feel amazing! I do this by providing top quality care, relaxing & results driven treatments!
SUMMIT CHIROPRACTIC
MEMBER SINCE 07/2013
At Summit Chiropractic & Rehabilitation, enjoy our state of the art chiropractic facility and discover the true wellness lifestyle! We will show you the natural way to better health without resorting to the use of expensive prescription medications. We are convinced that after one visit to our office you will see why chiropractic is the safe and effective alternative to back surgery. We provide a whole host of solutions to help you get over your current condition and feel better than you have before! Chiropractic care covers a wide range of issues including neck pain, back pain, numbness, sciatica, sports and repetitive motion injuries, and much more! The doctors are members of Great Doctors of Chiropractic and has helped many in the Flagstaff area experience natural healing without surgery or drugs! If you are looking for a skilled chiropractic doctor in Flagstaff, call (928) 774-7315.
In addition, we will educate you about the importance of a healthy lifestyle, including exercise, diet, and nutrition. We want to be your complete health and wellness provider in Flagstaff and vicinity. Come see why Summit Chiropractic & Rehabilitation is different from other healthcare providers in Flagstaff. Chiropractic can make a difference in your life! We are interested in your long-term health and wellness, not just a quick fix to mask back pain or neck pain.
SUPERTREE TREE SERVICE
MEMBER SINCE 07/2012
At Supertree Services we provide accurate information to clients on the care and maintenance of trees on commercial and residential properties in Northern Arizona. We perform tree maintenance/ removal in accordance with the latest industry standards at a reasonable price for each client. Our specialty is making property FireWise. At Supertree Services we provide accurate information to clients on the care and maintenance of trees on commercial and residential properties in Northern Arizona. We perform tree maintenance/ removal in accordance with the latest industry standards at a reasonable price for each client. Our specialty is making property FireWise.
T3 CONSTRUCTION
MEMBER SINCE 10/2018
T3 Construction specializes in building custom homes. T3 construction always has the clients best interest in mind when building their projects. We strive to listen to what the clients needs and wants are and to the best of our ability execute the project within the timeline and budget agreed upon between T3 and the clients. We care about our clients and our priorities are high level of communication, maintaining clean and organized job sites throughout the entire process, and performing high quality work and high levels of craftsmanship caring about even the small details.
TAVERNA GREEK GRILL
MEMBER SINCE 08/2008
Voted best new restaurant in 2009 by the readers of the Arizona Daily Sun, Taverna Greek Grill is a place where you can come and eat healthy fresh local food enjoy lively spirits and friends in a warm and friendly atmosphere.
TCI WEALTH ADVISORS
MEMBER SINCE 12/2014
TCI Wealth Advisors, Inc. ("TCI") was founded in 1990 with the fundamental principle of putting clients' interests first through trusted, respectful, honest and open communication. With offices in Tucson, Scottsdale, Flagstaff, Reno/Tahoe, Santa Fe, Denver, and Santa Monica, TCI is one of the largest independent, registered investment advisory firms in the West. TCI maintains all the best parts of a small firm while leveraging the benefits of a large firm. Our proactive process focuses primarily on client values, goals, interests, and desires allowing TCI to provide a complete financial solution – balancing wealth and well-being. dependent and Fee-Only. TCI is committed to the practice of providing independent investment and financial planning advice. TCI is 100% owned by shareholders active in the firm, thereby allowing the company to steer clear of any conflicts of interest that may arise when a firm is owned by a company that has a proprietary product-based investment solution. TCI's fee-only independence, combined with our long-standing relationships with other like-minded financial professionals, allows the firm to provide successful conflict-free and unbiased financial guidance, based solely on the needs and expectations of each client.
TEAMLOGICIT
MEMBER SINCE 11/2017
Rob has 42 years of Information technologies experience.
He started his career by creating a small Credit Union accounts receivables and payables computing platform in Flagstaff Arizona while attending Northern Arizona University. He relocated to Phoenix to work for First Interstate Bank in their Systems and Operations Department. After a 16 year career as a VP at American Express, Rob decided to bring his expertise to small businesses. He and his business partner founded TeamLogic IT in 2007.
THE R2 STUDIO
MEMBER SINCE 05/2017
With over 10 years of photography experience, we have the skills it takes to exceed your expectations. We strive to create unique and meaningful connections with our clients that allow us to provide them with a photographic experience that is unmatched. This experience is designed to take you on a journey of discovery and connection.It's time to represent yourself and your business in the way you've always dreamed. It's time to capture life's most pivotal moments – your high schooler getting ready to leave the nest, your baby's first birthday, that golden anniversary that seemed so far off all those years ago but, you made it!
WESTSIDE VETERINARY CLINIC
MEMBER SINCE 11/2017
I am a small animal and exotics veterinarian dedicated to caring for Flagstaff's 4-legged friends. I have a special interest in field work on various Arizona reservations. I have been a Flagstaff resident for almost 15 years and look forward to serving our community for many years to come.
WOODLANDS SELF STORAGE
MEMBER SINCE 11/2013
Woodlands Village Self Storage, located on the west side of Flagstaff near Harkins Theater is your full service Self Storage location. With 32 digital cameras and 24 hour video surveillance you can rest assured your treasures are safe. Woodlands Village Self Storage is your full service Storage facility. Four electronic iron gates with keyed access assure you that we know who is on facility at all times. 32 cameras record 24 hours a day all activity on site. Our clean, full service facility will care for your needs as a household customer or we can cater to your business needs as well. FedEx and UPS drop shipments daily and we will deliver to your unit if needed. A full coffee bar with drink cooler and warm and inviting restrooms greet you in our unequaled office and lounge. We secure almost 1200 units as Flagstaffs most advanced and customer friendly facility. We have units from 5×5 to10x30 and our gate is open 7 to 7 , seven days a week. Come by and see why we Woodlands Village Self Storage is Flagstaff's best choice for Storage.